Mitutoyo 389-351-30 IP65 SPC Digital Sheet Metal Micrometer 6.3 Deep Throat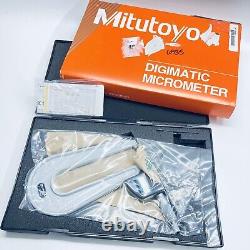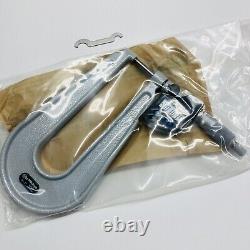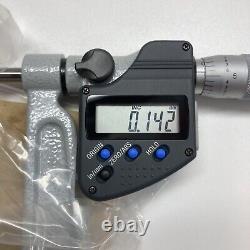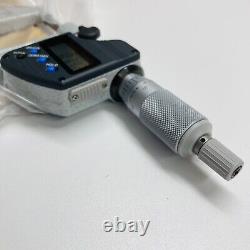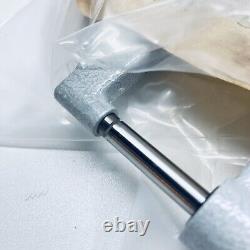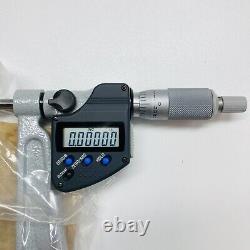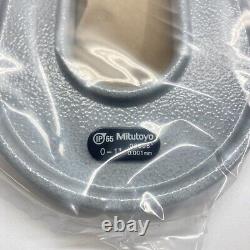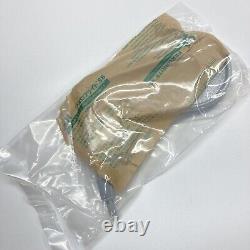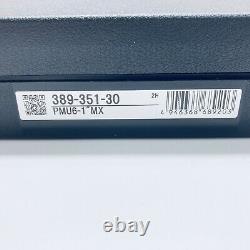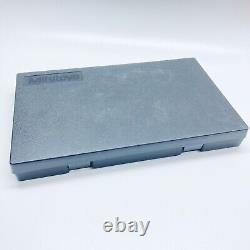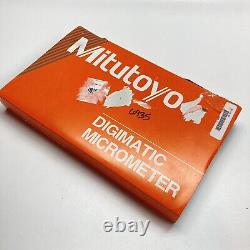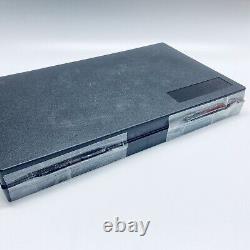 Mitutoyo 389-351-30 IP65 SPC Digital Sheet Metal Micrometer 6.3 Deep Throat. 389-351-30 Mitutoyo IP65 Electronic Sheet Metal Micrometer: 0-1? The Mitutoyo 389-351-30 Electronic Sheet Metal Micrometer has the following specifications.
Model has a flat spindle. Carbide tips help resist wear on the measuring faces for accurate measurements for an extended period of time. SPC output function allows for quick and easy data management in real time. Functions include Origin Set, Zero/ABS Setting, Data Hold, Data Output, Function Lock, and inch/mm conversion. Alarm: Low Voltage, Counting Value Composition Error.
Satin chrome finish on the sleeve and laser etched scale on thimble for easier reading. Frame has a non-slip finish for better grip in shop environments. Certificate of Inspection is provided. IP65 protection permits use in environments exposed to cutting oil, dust, etc. Supplied in fitted plastic case.
The Mitutoyo 389-351-30 Digimatic sheet metal micrometer is designed with a deep measuring throat to enable multiple measurements across a linear plane on materials such as sheet metal, paper, plastic and rubber. This micrometer has an IP65 dust and water protection level.
The Mitutoyo digital sheet metal micrometer is available with a 6-inch throat, allowing the user to take measurements in the middle of sheets of metal, plastic, rubber and paper with high accuracy. Readings are displayed on an easy-to-read LCD readout with accessible function buttons. The coolant-proof micrometer's ratchet thimble mechanism provides a constant measuring force on the spindle to ensure accurate, repeatable measurements.

---